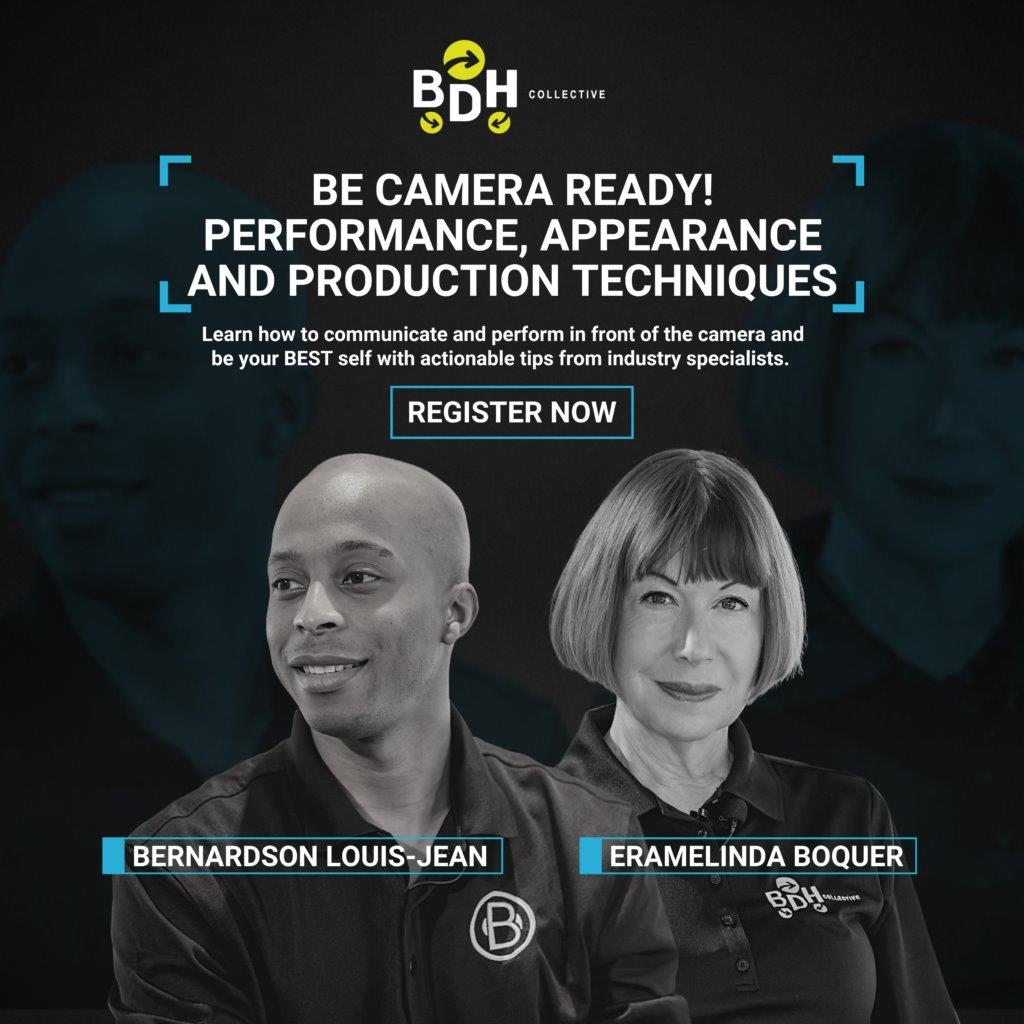 About Course
Learn how to communicate and perform in front of the camera and be your BEST self with actionable tips from industry specialists.
Show More
What I will learn?
To anyone thinking of joining our Understanding The Basic Of Communication In Front Of A Camera workshop, here is what you will gain upon completion:

Forget about your fears in front of the camera

Video recording techniques

How to look and act naturally

Lighting techniques

Industry news

You will leave the course with knowledge of how to create engaging videos.

Looking forward to "seeing" you!
Student Ratings & Reviews
No Review Yet
Target Audience
Have you seen our newest workshop about basic communication in front of a camera? This course is for you if:

You're entering the creative world and will be creating online content

You want to improve your online communication skills

You have to be in front of the camera more often

You have an interview coming up soon

You're producing more online content

You'll be managing or starting a YouTube channel

Did you find yourself above? Then we will be expecting you!